15 Easy Marketing Methods for Consultants
---
by Editorial Team
Tuesday, May 16, 2023
---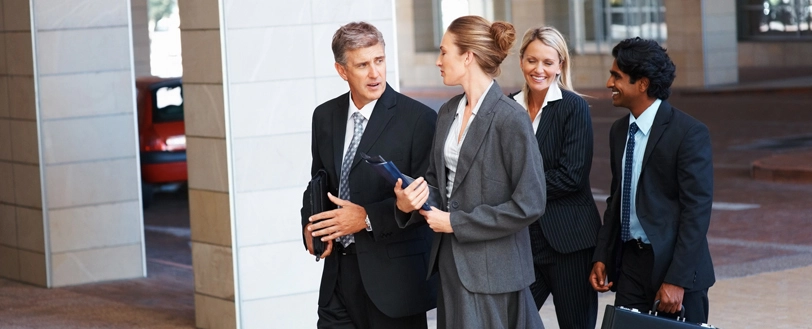 ---
As a consultant, you have the knowledge and expertise to help clients solve complex problems and achieve their goals. However, without effective marketing strategies, it can be challenging to attract clients and grow your business. In this article, we'll explore some essential marketing tips for consultants to help you build a strong clientele.
Recovering your Marketing Expenses
Marketing expenses are part of any business or practice, and many people don't realize that is a must if you want your expertise to be found. A good way to think of it is to consider your marketing expense as an investment in yourself, rather than just money coming out of your pocket. This makes sense because there are several ways to recover your expenses and increase your return.
Get work to recover expenses and achieve profit- The most obvious reason why marketing is a good investment in yourself is that it can bring you work. With the amount of income that you would earn with each consulting case or job, it is very easy to recover all of your marketing expenses for an entire year.
Start small and work your way up- Your marketing budget doesn't have to be huge to be effective. You can start with the more affordable forms of marketing, such as networking, online directories, and speaking engagements, and work your way up to more expensive methods, such as large conferences and paid advertisements.
Just write-it-off- Even if you don't work enough to recover the expense you spent on your marketing, you can still recover much of that expense when tax season comes around. Marketing expenses are tax deductible for a business. Therefore, those marketing expenses may pay themselves off in the form of an income tax refund or reduction of your tax debt.
Defining your Niche
One of the most critical steps in marketing yourself as a consultant is to define your niche. Identifying your area of expertise and determining methods that will allow you to target clients who need your specific skills and knowledge is key to building a successful consulting business. For example, if you're a marketing consultant, you may focus on helping small businesses develop their digital marketing strategies or working with startups to create a go-to-market plan.
There are many types of marketing that the consultant can utilize. Here is a detailed list of 15 methods that will help the consultant be found by those seeking their expertise.
1. Consultant Directories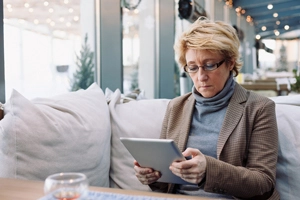 It is important to cultivate your online presence so that you can easily be found when those who would hire you are trying to find a consultant. That is when you want your information to be visible and accessible. Online directories are the easiest way to achieve this. They have strong presence in the search engine rankings, and can cover a large variety of possible search keywords that your potential clients would be searching for. When they are searching, there will be multiple results from multiple directories, so the best approach to maximize your response and ensure that you are found is to list yourself in multiple directories. More is better because of the way search engines like Google work, and the way people search on them. Each consultant directory is positioned in different places throughout the search results. When someone does a consultant search various directories will appear in the results. The largest or most well-known directory will not always be listed first for all possible keyword searches. When you have listings in multiple directories, you increase your chances of being found, no matter which keyword, phrase, or directory the attorney searches. While most of these directories involve a monthly or annual fee, that expense can easily be recovered in just one job, case, or contract, and you can possibly receive multiple jobs per year from them.
Create Your Listing Now
Easy marketing for Consultants and Experts
Start Here →
2. Networking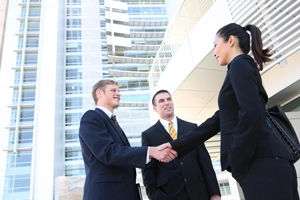 Networking is the most proactive method of marketing for the consultant. This involves positioning yourself in locations and events where you can easily meet those who may need your expertise in the future. The best place to achieve this is at industry associations and meetings. To find these events, search online for your related industry associations in your state, county, or city. Some associations are very active in their event planning. They may offer luncheons and mixers that are set up for the purpose of networking.
Before you attend an event, be sure to prepare yourself so that you are ready to answer common questions confidently. Prepare a brief but descriptive explanation of what you do, and practice it so you can respond confidently. Prepare answers to common questions that you may see in your industry.
3. Leverage Social Media
Social media is an excellent tool for consultants to connect with potential clients and showcase their expertise. Platforms like LinkedIn, Twitter, and Facebook allow you to share your content, engage with your audience, and network with other professionals in your industry. Make sure to post regularly and engage with your followers to build a strong social media presence.
Search for Groups on Facebook that are related to your areas of expertise. Join those groups and get involved in the conversations. You can post content in those groups related to your industry.
Reach out to decision makers in your industry directly using the messaging features in LinkedIn and Facebook.
Find a niche within your areas of expertise where there are not many related Groups in Facebook. Create your own Group for that niche and invite others from your industry.
Post industry topics on Twitter and use related hashtags to get the attention of others within your industry.
Create your own business page and direct others to that page using the methods above. Post industry content regularly.
4. Business Cards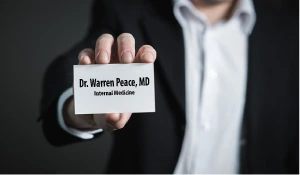 It is important that you keep some business cards on you as much as possible. You never know when you'll run into a potential client in public or at a social gathering. They are especially important when attending a networking event. Business cards should not just be handed out. Instead, they should provide the recipient with a way to remember who you are, the conversation, and who was involved.
5. Conferences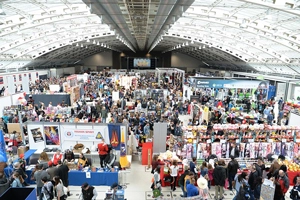 Attending industry events and conferences is a great method to network with other industry experts and connect with possible clients. This marketing strategy has the potential to be quite effective. Look for events that are relevant to your specialty and target demographic, and carry lots of business cards and marketing materials to hand out to participants. At conferences, you will have the opportunity to discuss your services with those who are actively seeking your expertise and new offerings. Conferences may be beneficial in a variety of ways. You may just go to network, you can exhibit, you can distribute your information to conference participants, you can even volunteer to discuss a topic as a speaker. Because attendees are eager to meet new business contacts, conferences are often quite productive. The key to receiving a positive response at a conference is to realize why you're there in the first place: to establish relationships. You should meet as many people as possible and network as much as possible.
To achieve the greatest outcomes, it is vital to choose the correct conference. Look for conferences where your target market will be present, and make sure the themes are relevant to your areas of expertise. There are an abundance of conferences to attend. Some are tightly focused on certain issues, while others are vast in scope and draw a varied audience. A quick web search will provide you with several possibilities. Starting with smaller conferences and working your way up is the ideal method.
As with any networking event, make sure you've prepared yourself to speak confidently about your services. Prepare to answer common questions and practice ahead of time if you are nervous.
6. Referrals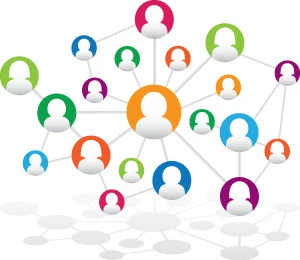 It's usually a good idea to ask for extra work once you've finished working with a customer. This is why the quality and professionalism of your job are critical. If your customer has no other business for you at the time, ask them to suggest you to one of their colleagues. However, you will most likely be unaware of a recommendation until you are approached by a new client who was referred. This is why it is vital to guarantee that your work is of good quality. Request a testimonial for your website or directory listings after you know your client was delighted with your job.
7. Writing Articles and Blogs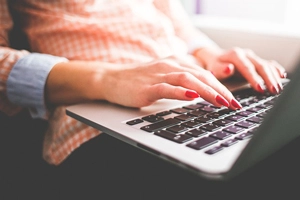 Writing about your areas of expertise is a great approach to show off your skills. Many online newspapers and blogs will welcome article contributions from guest authors. Find websites where you can submit a relevant article, then write an email to the editor explaining your qualifications and asking if you may submit an article on your selected topic. You will almost certainly need to contact multiple magazines before obtaining a response. You may also create your own blog and write about whatever themes interest you. If you already have a website for your practice, you can quickly add these blog entries to improve your site's ranking in search results. These kinds of articles can help you build a strong web presence and make your name visible when people search for your expertise online.
8. Paid Advertising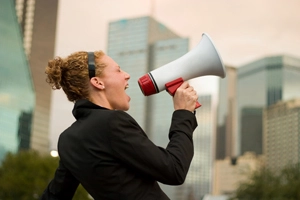 Although this form of marketing has been around for a long time, it has evolved drastically in recent years. With the fall of print media, the bulk of sponsored ads are now accessible online. Whether your advertisement is printed or digitally put online, the aim is for your message to reach your target market; individuals who are interested in utilizing your service. The most common paid advertising platform is Google Adwords. You may use this method to bid on having your ad show in search results and throughout the web. Positioning in search results may be tough and costly, but the payoff can be substantial if you obtain work from it. If you are new with this sort of marketing, you should consult with a marketing specialist to ensure that it is done effectively. Paid advertisements are also available on other websites, such as Facebook. Some websites still handle their own advertisements, so if you notice one where you wish to promote, look for instructions on how to do so on that site.
9. Speaking Engagements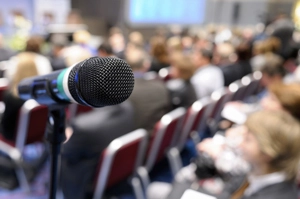 The advantage of public speaking is that it allows you to show off your professionalism, manner, confidence, and knowledge. Speaking engagements can help you develop if you are poor in any of these areas. The most typical venue for speaking engagements is conferences. Other choices include television talk shows, radio broadcasts, and podcasts. These sorts of appearances might get you a lot of attention. While these possibilities are far more rare to come across, you may encounter them as your speaking engagements increase.
10. Write a Book About your Specialties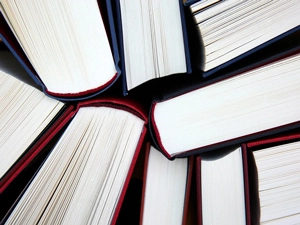 Nothing indicates that you know your stuff like a being published author. When you can write a book about your topic, you demonstrate your breadth of knowledge. Furthermore, standing as a published author on the stand increases your reputation in your profession. Those who are seeking for your knowledge will take notice as you promote and sell your book. You are indirectly publicizing your availability for consulting work in your sector by exhibiting your knowledge with a book.
Create Your Listing Now
Easy marketing for Consultants and Experts
Start Here →
11. Direct Mail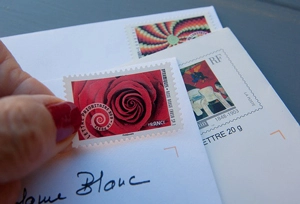 Even with today's digital marketing options, direct mail is one of the "old-fashioned" kinds of marketing that may still create a solid response. This is due to the fact that it enables you to target an individual who works on problems that require your knowledge and quickly get your material in their hands. Many individuals still like looking through their mail and reading it. There are several sorts of mailers, and the costs might vary greatly. Postcards are a low-cost way to get started, and if done well, they can be highly eye-catching.
12. Email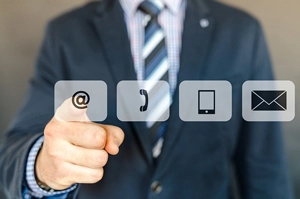 While many individuals like grumbling about receiving too much email, it is still a very efficient type of marketing. The goal is to avoid having your email appear spammy. You may use the Internet to identify companies and professionals who might engage you as a consultant. Get their email address from their website and contact them. Some websites feature a form that you can fill out and submit. It is critical to include your contact information, include the recipient's name, make the email text clean and succinct, and efficiently describe your qualifications. When first starting out, it is important to focus on individual people. You can contact them on a regular basis to remind them that you are still available. When that list grows too large to distribute individually, you can use a service like Sendgrid.com, ConstantContact.com or MailChimp.com to produce and send bulk communications.
13. Web Site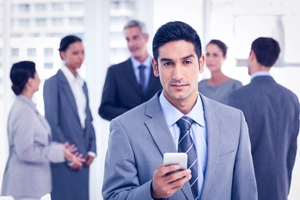 You may already have a website if you operate a company. Ensure that it is up to date and highlights your skills. If you already have a business and want to keep your consulting marketing separate, consider using web directories as mentioned in step 1 to focus on your consulting business. You can describe your experience while keeping it separate from your primary profession or business. These directories serve as your consulting business website. Your website can still be a valuable resource for promoting your general knowledge and posting blog posts. Even if you aren't advertising yourself as a consultant on your website, people looking for your expertise may find you.
14. Offer Free Initial Consultations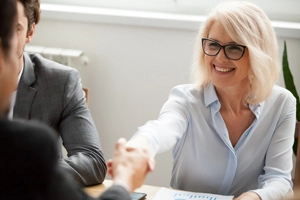 Offering free consultations is an effective way to attract new clients and showcase your expertise. During a consultation, you can assess the client's needs, provide insights and recommendations, and demonstrate the value of your services. Make sure to follow up with potential clients after the consultation to keep the conversation going.
15. Track Your Results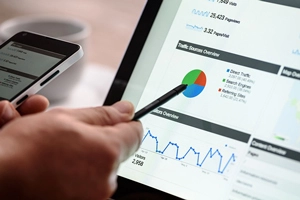 The ideal technique for any type of marketing is to track your results to determine which types of marketing are most effective for you. This is how you get the most bang for your marketing buck. Spending your marketing budget aimlessly is a good way to waste money. If you see that a marketing approach is underperforming, try to isolate it and figure out why. Many types of marketing, such as internet directories, email marketing, and paid ads can give metrics and statistics that will show you whether your marketing is succeeding or failing. This information may then be used to enhance your marketing. For example, if you have a listing in an online directory that isn't generating the amount of leads you expected, check the statistics they provide and consider how you might modify your listing to improve its performance. Perhaps you might edit your listing for better results or pay to have your listing featured. Another example is paid advertising. If one of your ads does not get the desired reaction, take a step back and consider how it may be improved. It might have been placed incorrectly, was too tiny, or was not visually appealing enough.
Tying It All Together
There are many effective marketing tactics that are readily available. It is critical that you do not rely just on one type of marketing. You should use as many marketing methods as possible, because some will generate immediate leads while others will generate leads later on. Use them to your advantage so that you may demonstrate your extensive knowledge and skills. Many individuals will benefit greatly from your knowledge. They just need to be able to contact you easily when they need your expertise.